Bio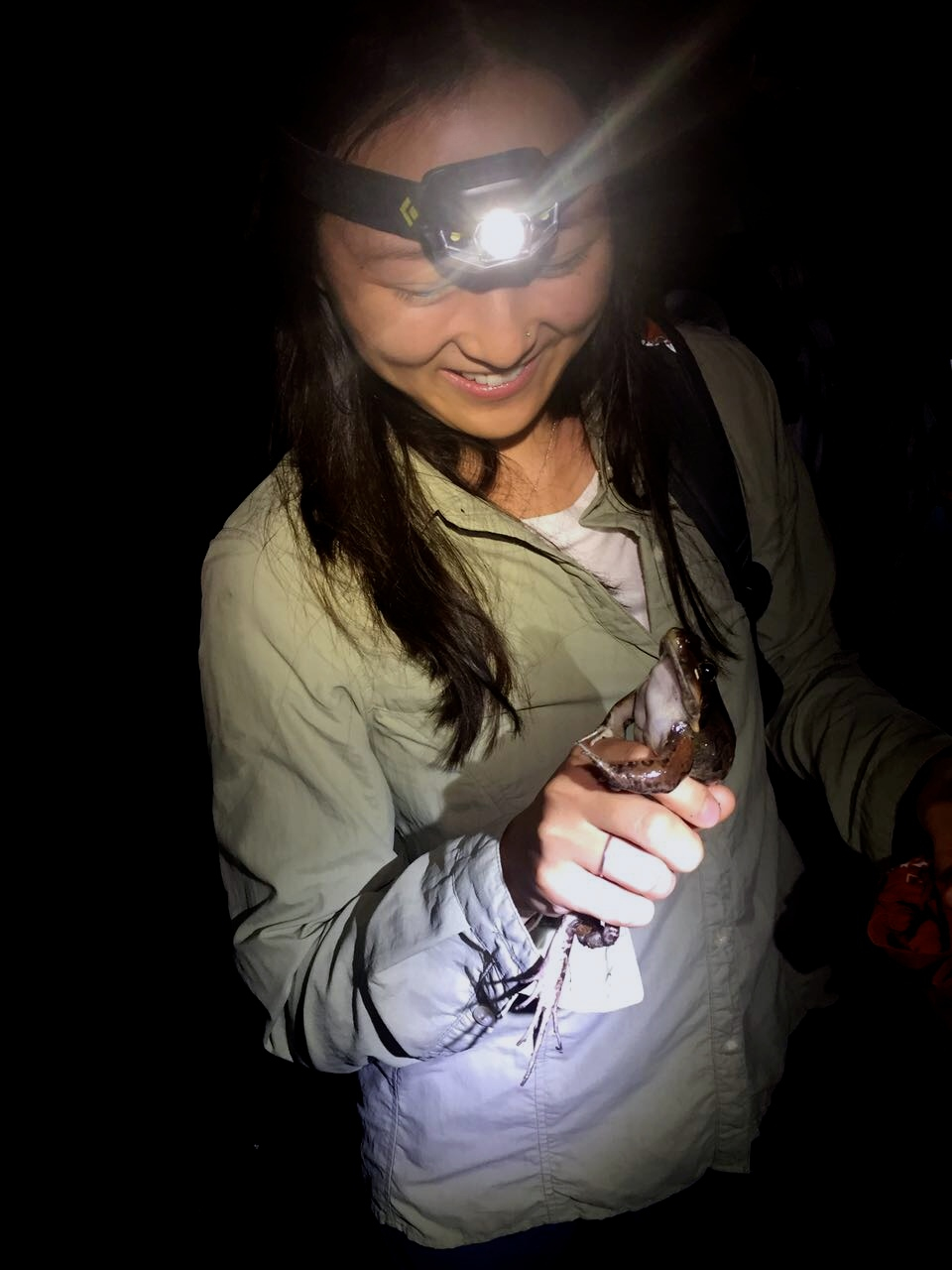 Julie Jung is a Biology Ph.D. Candidate at Boston University studying the vibration-cued early hatching behavior of Agalychnis callidryas (red-eyed treefrogs). Her field work is conducted at the Smithsonian Tropical Research Institute in Gamboa, Panama. Working outdoors in sweaty, soggy, buggy, humid, normally deplorable conditions makes her really happy.
Julie graduated from Williams College (with a BA in Biology and Environmental Science & a minor in Maritime Studies) in 2015. See her CV for more academic information. Julie is a 1st generation college graduate and a 1st generation US citizen. She credits everything good in her life to her loving parents, who rededicated and rearranged their entire lives to facilitate the success of their children.
Julie spends almost all her free time chasing creatures (both on land and under water) or suffering on mountain tops.
---
Contact Info
---
Research
Current Projects
The mechanism of vibration detection in red-eyed treefrogs embryos
The optimal responses to ambiguity in information cues
Past Projects
The effect of landscape management on pollinator ecology
The effect of road noise on eavesdropping behavior between eastern chipmunk and tufted titmice
---