Welcome !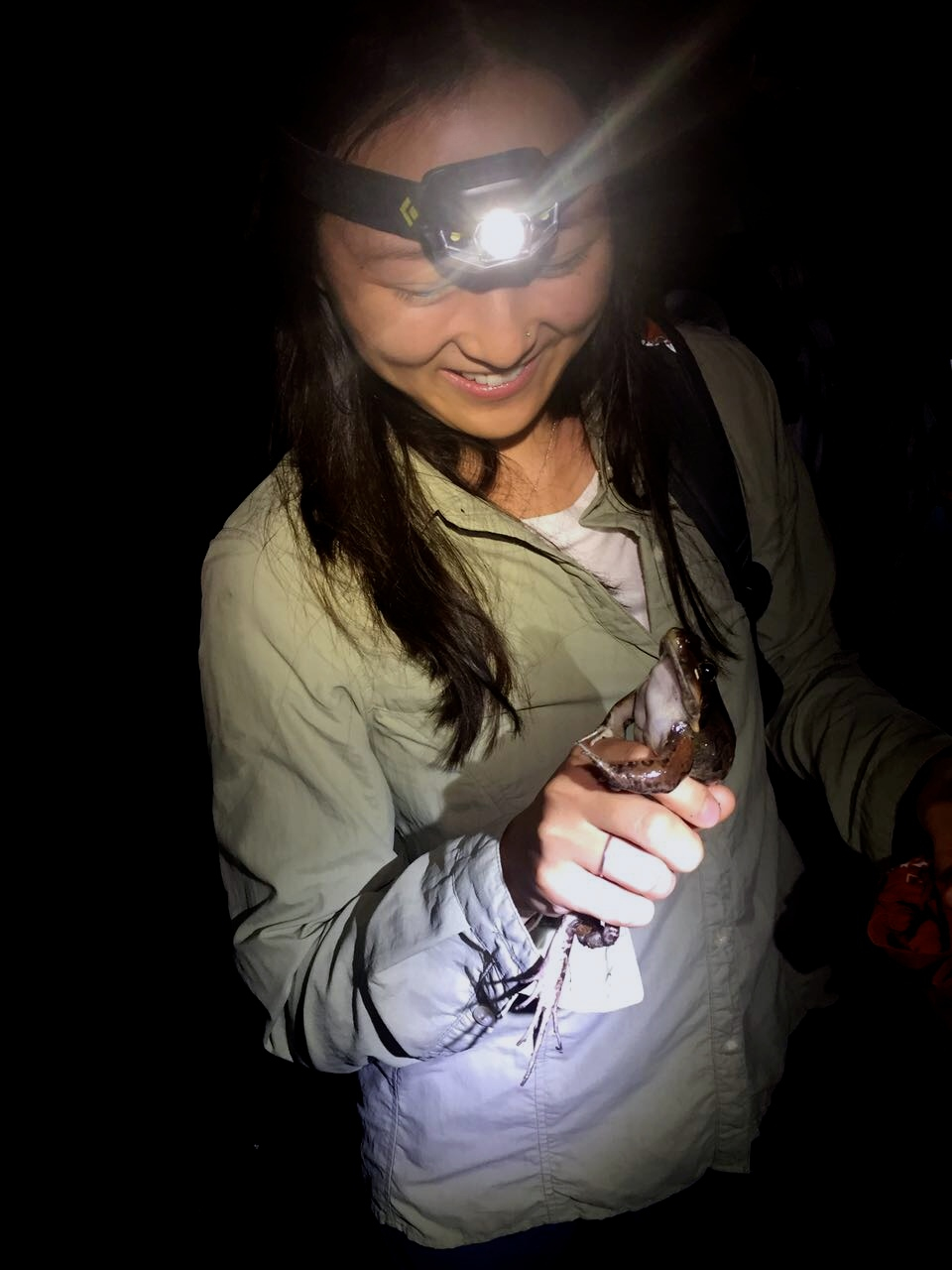 Julie Jung is currently a Postdoctoral Research Fellow based at the University of Utah studying developmental plasticity & extremophile Diplogastrid nematodes, advised by Michael Werner and supported by the NSF Postdoctoral Research Fellowship. As a postdoc in biology, Julie spends a lot of her time pushing around small volumes of liquid and sterilizing stuff. But studying plasticity in several systems gives her a chance to do something new pretty much every day, like grow plants in a rooftop greenhouse or trap small mammals from the intermountain west… or take pretty pictures of snakes… or kayak around the Great Salt Lake collecting worms… or extract rodent RNA with a fancy immersion blender… To learn more about Julie's current and past projects, please visit this site's Research page.
Julie spent her Ph.D. chasing frogs conducting fieldwork at the Smithsonian Tropical Research Institute in Gamboa, Panama where she examined vibration-cued early hatching behavior (plasticity!) in Agalychnis callidryas (red-eyed treefrogs), advised by Karen Warkentin from Boston University. Julie's time as a tropical ecologist at STRI living among the caimans, bullet ants, and potoos really confirmed that working outdoors in sweaty, soggy, buggy, humid, normally deplorable conditions makes her really happy.
Julie got her B.A. from Williams College in 2015 and her dual M.A./Ph.D. from Boston University in 2021. She is basically in the 23rd (24th?) grade, but she's sort of losing count at this point. See her CV for more academic information. Julie is a 1st generation college graduate and a 1st generation US citizen. She credits everything good in her life to her loving parents, who rededicated and rearranged their entire lives to facilitate the success of their children.
Outside of lab, Julie loves doing typical Utah things like ski mountaineering, ice climbing, and rock scrambling. She also quite enjoys SCUBA diving, biking, doodling, and going on very slow hikes trying to identify all the creatures. Her dream is that someday she can think of a way to incorporate some of these extreme hobbies into a grant proposal to collect and study (non-human) extremophiles from some of her favorite places. If you're in need of a graphic designer or an outdoorsing partner, here's how to contact her:
---
---
Blog
Julie has been sporadically blogging about random things tangentially related to academia. It started out purely as a way to share some useful tips and tricks in R, but has metamorphosed into a random mishmash of feelings and announcements. Enjoy!